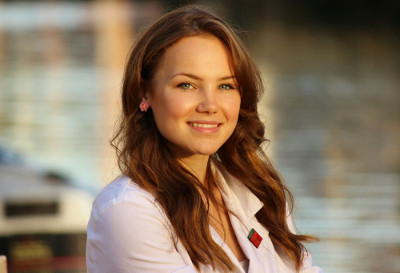 Marina Orlova is a passionate advocate for achieving vibrant health through a natural and balanced lifestyle. She received her Bachelor's of Sciences degree from the University of Central Florida, and although her main focus was in molecular microbiology and the health sciences, she balanced her heavy science load with creative minors; Dance and Spanish. Her constantly hectic and often overwhelming schedule made her realize just how important a balanced mental and emotional state were to her physical health. Thus, her ever-growing love for Holistic Medicine led her to pursue studies in Eastern Oriental Medicine in Miami, Florida where she grew up. Marina's keen interest in natural medicine combined with her passion for helping others heal and lead happy lives, drives her to continuously learn and grow as a holistic doctor.
Vision
Marina Health Care's vision is to fuse the wisdom and foundation of the East with the progressive technology of the present to create an innovative system of therapeutic treatment that is dynamic and gives attention to all aspects of human health. This unique approach to healthcare will also integrate eastern medical philosophy with western biomedical research, which will allow for better understanding and more successful patient education.
Mission
Marina Health Care is an organization created to educate anyone interested in holistic care and offer them detailed information about holistic modalities for achieving vital health the way nature intended; with minimal side effects and greater side benefits.